FEPC March Meeting
Date:
Wednesday, March 28, 2018
Location:
Ft. Washington Country Club | 10272 N Millbrook Ave, Fresno, CA 93730
Speaker:
Fred Sroka; Topic: The New Tax Cuts and Jobs Act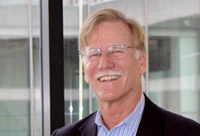 Fred Sroka, JD
Dean, School of Accounting & Bruce F. Braden School Taxation
Golden Gate University
Dean Fred Sroka received his JD from UCLA, practiced as a tax lawyer for 18 years, worked as a tax accountant for 18 years, and managed a couple of years as a management consultant. He has been a member of the GGU adjunct tax faculty since 1983, and a member of the tax advisory board. Fred retired from PricewaterhouseCoopers (PwC) in 2014 and has served as the dean of the Bruce F. Braden School of Tax since October of 2014. He holds an active CPA license in California and Colorado and is an inactive member of the California State Bar. Fred and his wife Ronda have two kids (both off in grad school), who provide constant coaching on the world from a millennial student's perspective. Fred loves to play tennis and golf and is constantly puttering around the house with his tools.
---
Board Meeting: 4:00 pm - 5:15 pm
Cocktail/Social Time: 5:15 pm - 6:00 pm
Dinner Meeting: 6:00 pm - 7:45 pm
---
Menu:
Northern Pacific Wild Salmon Filet Roasted, Lemon Sauce/Fresh Dill
or
Chicken Piccata with Lemon Caper Butter Wine Sauce
Served with:
Rice Pilaf
Seasonal Fresh Vegetables
Assorted Breads with Herb Butter
Strawberry Short Cake for Dessert